April 20, 2021
PRESS RELEASE: Riderbag™ Introduces Next-Generation Hi-Visibility Reflective Backpack For Bike Safety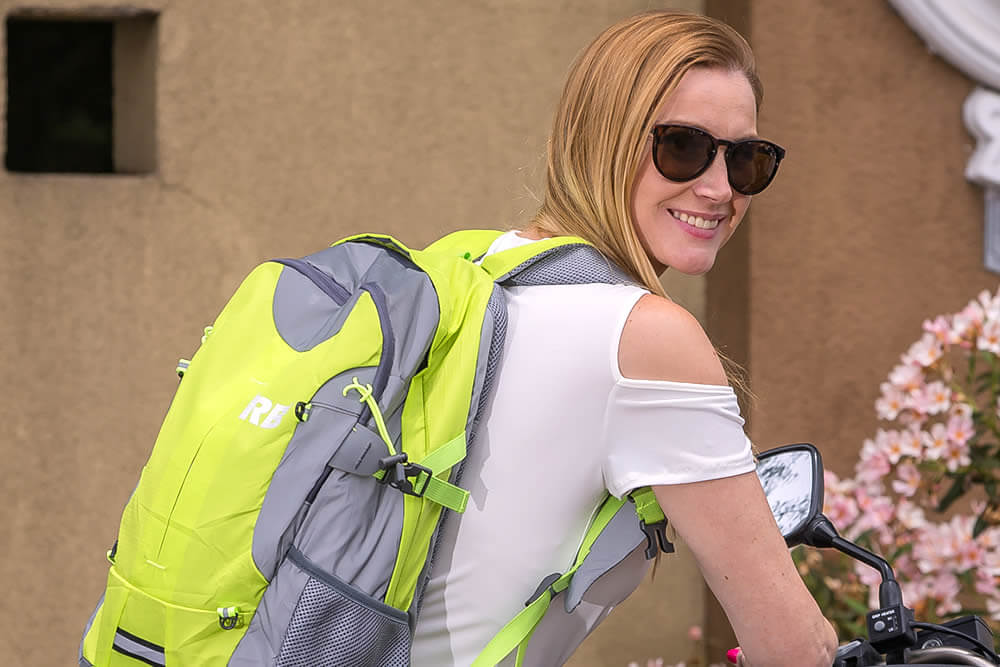 Riderbag™ Introduces Next-Generation Hi-Visibility Reflective Backpack For Bike Safety
This Next Generation hi-visibility safety backpack can be the difference between life and death for riders and it is now available for purchase.
Introducing the Riderbag™ Reflektor35 – the best 35L bike commuter backpack on the market with unique safety features that are taking the world by storm.
This backpack is reflective, hi-visibility, waterproof, includes a helmet net, and you can add a spine protector for more protection.

There are thousands of accidents involving motorcyclists or cyclists every year. According to stats, In 2015 alone, over 4,000 motorcyclists and around 45,000 cyclists were involved in accidents throughout the United States. These worrisome statistics led to the development of a safe and visible backpack by Riderbag™."
After two years of research, we decided to exceed everyone's high expectations by bringing the Riderbag™ Reflektor35 Series to market. This is done to reduce the number of accidents involving motorcyclists and cyclists year in year out." said Carlos C. on behalf of the company.
The features that give it an edge over other riders backpack include:
Hi-Visibility
Fully Reflective at Night
Water-Resistant (FREE Hi-Vis Waterproof cover included)
Spacious (35L backpack)
The laptop compartment fits a computer with a screen of up to 16″
Underneath pocket allows you to add a back protector (Not Included)
Extra padding for added comfort and less sweating
Free Helmet Net that attaches to the backpack (Included)
Zipper with large zip holes to use with gloves
Paracord Survival Keychain (Included)
Emergency whistle
Some customers have already purchased the product and can't stop talking about how good it is, and how much safer they feel. A perfect example is Steven Adams that commented: "Perfect solution for storage and visibility! I love this backpack, and I use it every time I bike ride, even if I don't put anything in the backpack. It provides super high visibility and nighttime reflectivity. It has lots of compartments and places to store stuff. There's even a port put a wire through in case you want to use a charger or put your phone inside and use headphones while you're walking with it on your back."

Want to feel safer when riding? The Riderbag™ Reflektor35 is your best bet. Visit https://www.riderbagusa.com/ to order one or more today.
Media Contact
Company Name: Riderbag
Contact Person: Carlos C.
Email: Send Email
Phone: 888-324-3850
Country: United States
Website: www.riderbagusa.com