Reflective Backpack Designed For Riders By Riders
Tired of constantly looking over your shoulder to check if oncoming cars see you?
It's time to light up the night
with a RiderBag reflective backpack! 🌟
 Navigate streets safely, combining style with visibility. Whether you're biking, walking, or traveling, our backpacks ensure you stand out.
No more compromise between safety and style.
Ready to shine on every journey? Click here to order yours today. Limited inventory.
Testimonials
I've had this bag for a few months and it has surpassed my expectations. The reflectivity and color make me seen night and day far better than just lights alone. It's lightweight but not cheap feeling, decent padding but nothing that's gonna make you feel to hot or bulky. The only thing preventing the bag from being waterproof is the zippers but other than that I have yet to get anything wet on the inside.
I commute 75 miles a week by bicycle... this pack and my helmet are the 2 things I never leave the house without!
-Brett Cosgrove
I really love this backpack. I commute year-round on my motorcycle in the Seattle area so I wanted something that was waterproof, high-viz, and reflective. This bag checks all the boxes.

Some things I like about this bag are that it is: lightweight, waterproof, high-viz (more green than yellow, wish it matched my BILT Storm 2 jacket), reflective, chest buckle takes pressure off of shoulders, helmet pouch add-on worked good when I had to bring an extra lid one day, side pouches are deep enough to actually keep a water bottle in.
-Nate Lloyd
I thought it was pretty great seeing the online advertisements. But once I got it I was blown away. It is the most comprehensive, amenity-packed, beautifully engineered backpack piece I've ever seen for bike use. The included helmet sack with attachments that match on the back of the pack, as well as the waterproof over bag, is all you could ask for at the bargain price. The industry standard. And it nearly shines in the dark!
-Chris R.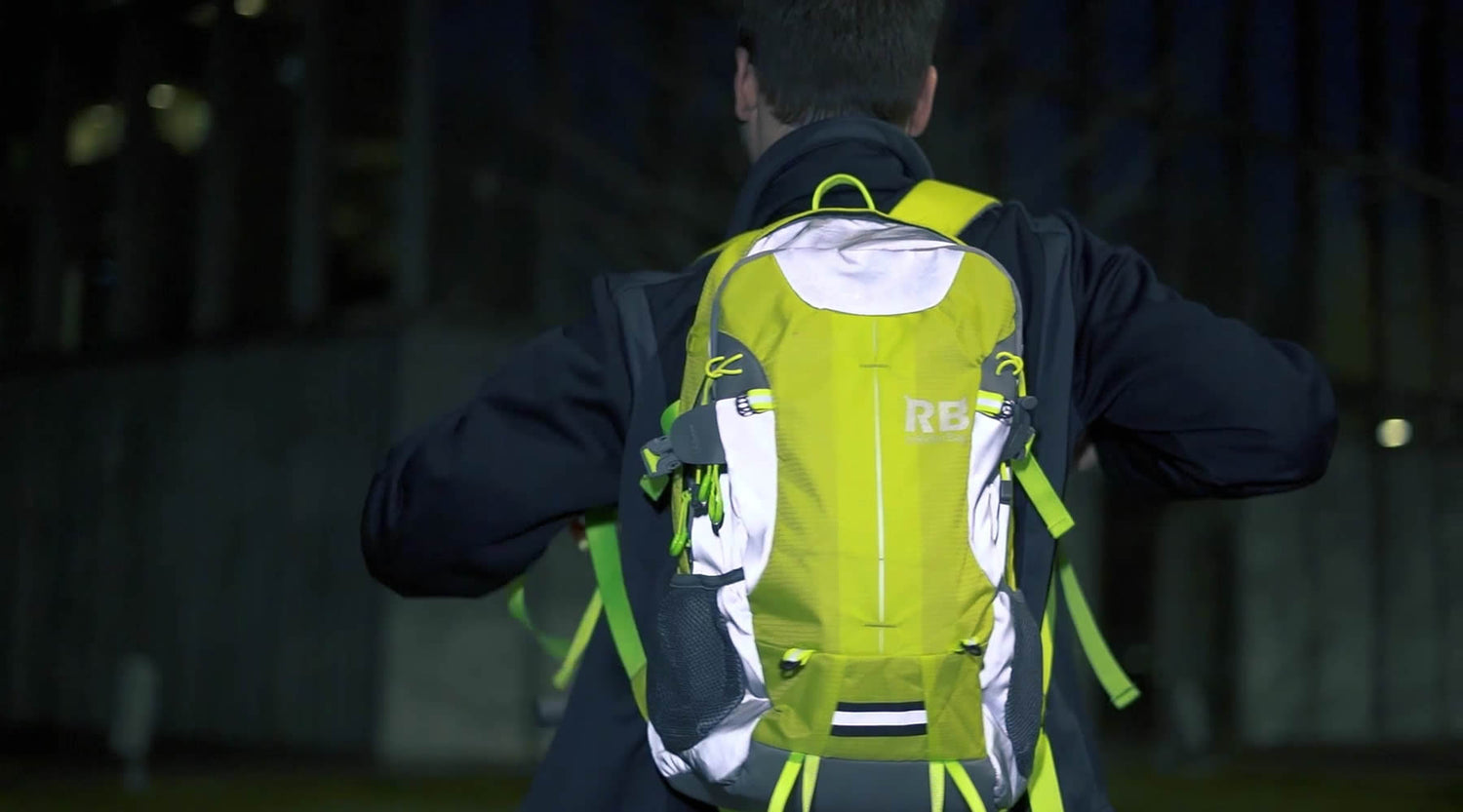 Reflective Backpack
The RiderBag™ Reflektor35 is a FULLY REFLECTIVE biking, motorcycle, or outdoor backpack that helps keep you safer by keeping you visible when riding at night.
Great bike commuter backpack!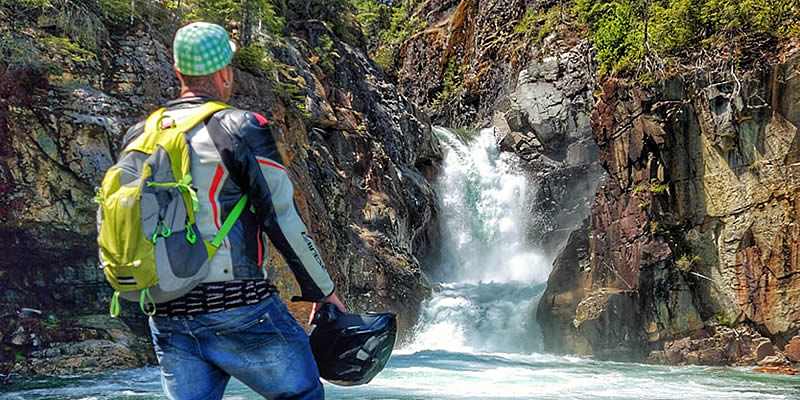 WaterProof Backpack
Our bag was specially designed for bike commuters, motorcycle riders, electric scooter, and outdoor lovers.
This is why we made it water-resistant and we include a FREE Hi Vis waterproof backpack cover!
Riderbag Blog Posts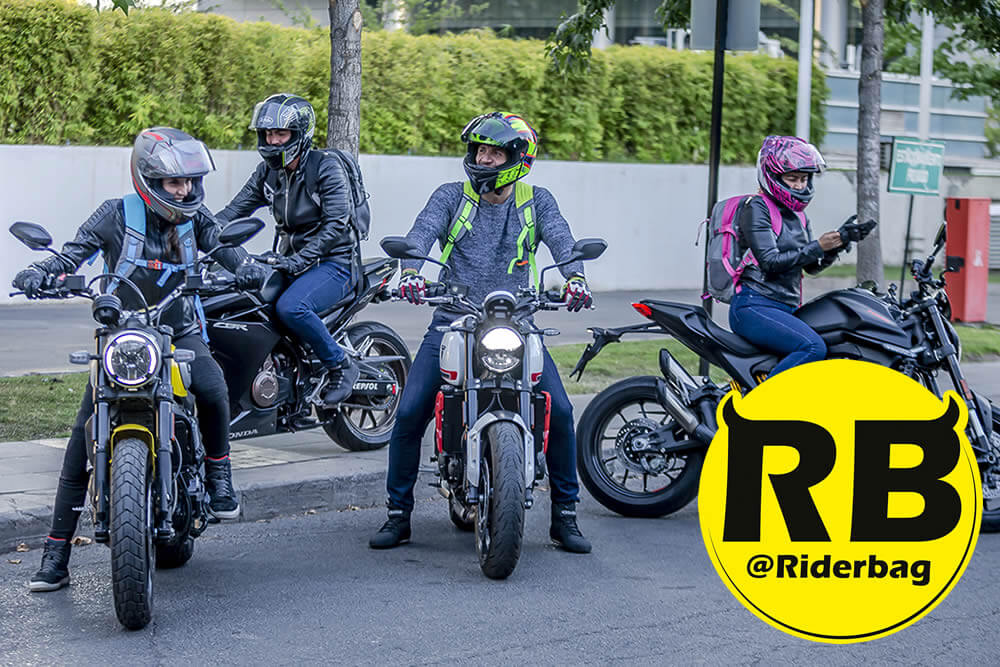 If you're commuting to work on two wheels, be it motorized or otherwise, carrying a backpack just comes with the territory. With that being said, one of the most common complaints we hear about riding with a backpack is that it's unwieldy, uncomfortable, or just downright awkward to wear.
If those complaints sound a bit too familiar to you, we've got good news: All the above can be avoided by packing your reflective motorcycle backpack like the pros.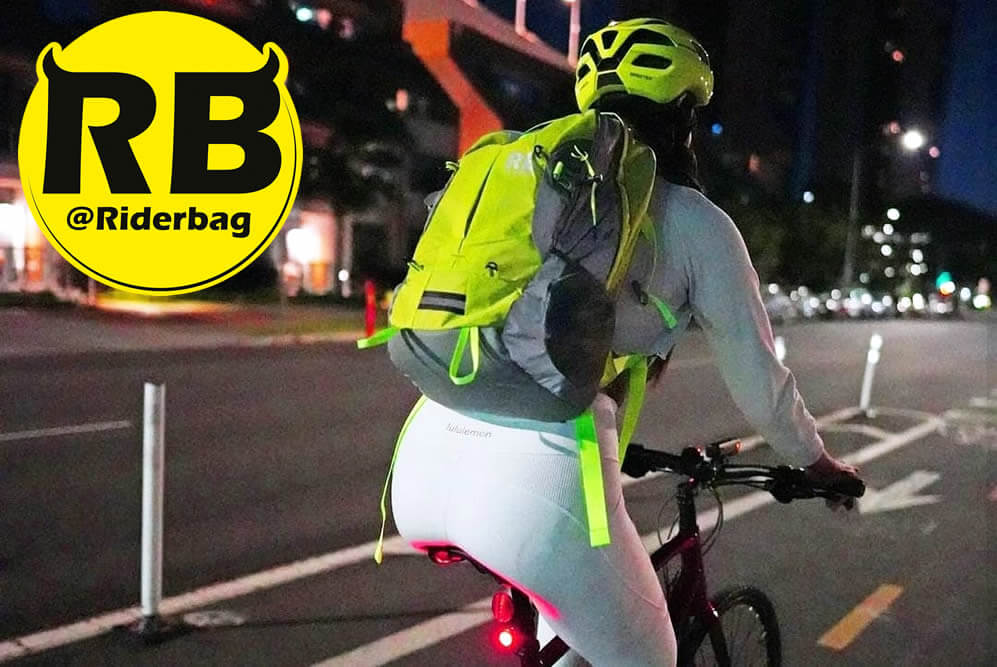 While we understand gift-giving is regarded as a selfless act, we have a controversial recommendation for the motorcycle commuter on your list this year: Choose your gift selfishly.

At first, this may sound like bad advice, but hear us out..READ MORE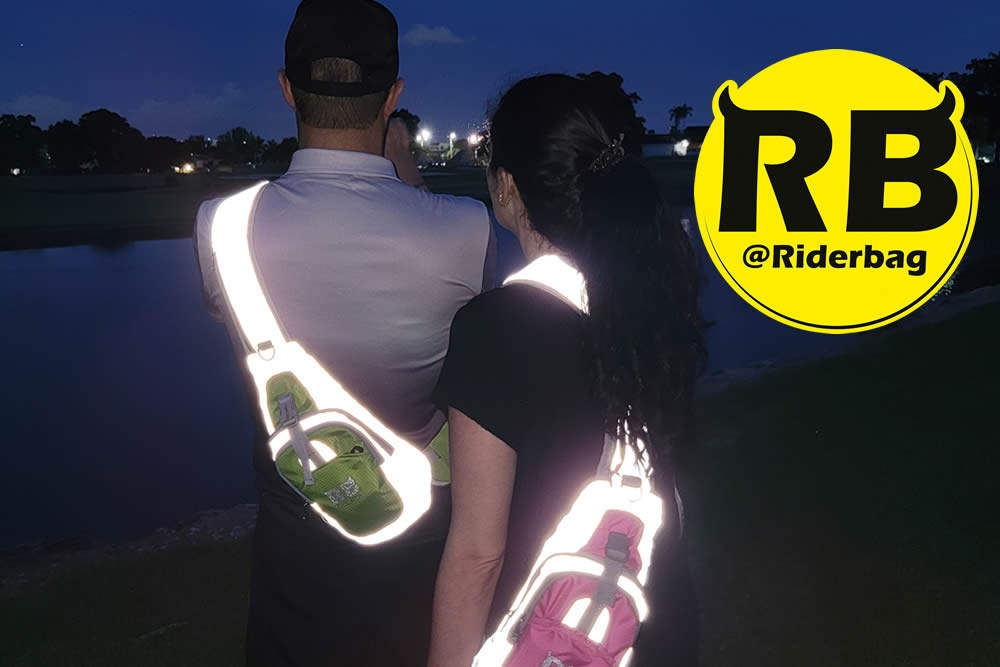 Fall's reduced daylight hours and unpredictable storms amplify the need for visibility. Riderbag Sling Bags incorporate advanced reflective technology that ensures you stand out, both day and night...READ MORE